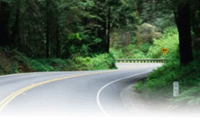 Jim Christensen established inSOURCE in 1992. We are insurance brokers, investment brokers, financial consultants, and retirement plan advisors, whose passion and goals are to help you find clarity with all your financial needs.
Nebraska-based inSOURCE is a team of professionals with a common goal of serving with the utmost integrity… using our experience and analytical skills to implement proven strategies to help you secure your financial future. Part of our success has been the result of a "team approach," with joint-work and combined efforts. This approach capitalizes on the strengths and specialties of each advisor and ensures that we deliver the most effective financial strategy to you. We want to have honest, open discussions with you about the different insurance and investment options available.
inSOURCE can be your personal insurance and investment shopper and your retirement plan consultants. We help bring you the most competitive products and keep you informed of the latest information available. At inSOURCE we expect to earn your trust year after year.
The first step we follow in helping you meet your financial goals consists of: Gathering and analyzing your financial situation to develop a clear picture of your goals, your wants, your assets and liabilities, and your risk tolerance. We then collaborate with you to develop a strategy, periodically review it with you, and assist in helping you stay on track.