Our Team
We're Hiring!
Ways to Join Our Team
View our Indeed page to see internship and support team opportunities.
Talk to inSOURCE Financial Leader Randy Trost about financial and insurance team opportunities.

Partner With Us!
New Talent Features
Whether you're an experienced professional or a recent college grad, we welcome you! At inSOURCE Financial Advisors, you'll get the support you need to learn, grow, and thrive as a successful financial or insurance professional. That includes training, support with certifications, and more.

Hear from some of our interns and new hires about their onboarding and overall experience!
"In the fall of 2023, I will start my senior year at the University of Nebraska-Lincoln, majoring in finance. My past three years at the University have grown my love for finance and influenced my decision to pursue a career as a financial advisor.

During my first month with inSOURCE Financial Advisors, I trained with Wanda Caffrey to better understand what it takes to be a financial advisor. Wanda taught me valuable information such as how to use planning/CRM software and product information.

In addition, I have learned how to build better and longer-lasting connections. Building my network will greatly benefit my future career as a financial advisor.

My main goal when I become a financial advisor is to help people. It is clear that everyone at inSOURCE Financial Advisors is focused on each client's best interest. I am very interested in making lasting connections with clients, and in turn, helping them achieve their financial goals.

I plan to stay with inSOURCE Financial Advisors as a financial advisor after I graduate and become licensed. inSOURCE Financial Advisors has a strong employee culture, and I would not want to start my career anywhere else."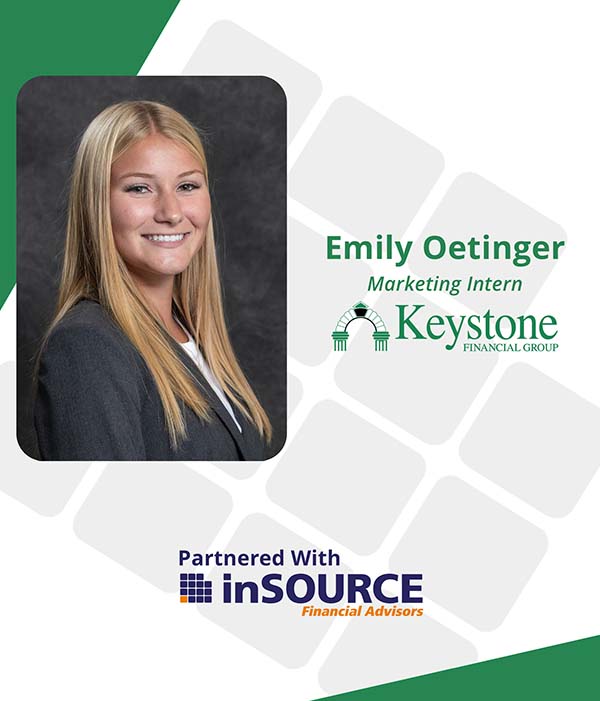 "I am about to start my senior year at Baylor University, where I am majoring in marketing and business management. I stay very busy at Baylor and work hard to be a Dean's list student. I am also the Vice President of Programming for my sorority, so I have learned how to plan events for over 300 people, and make sure there is communication between members, alumni, and parents throughout the year.

When I graduate, I want to pursue a career in marketing and work closely with clients day to day.

At Keystone Financial Group, I have the opportunity to connect with our clients and help keep the positive relationship between them and our company. It has been a lot of learning about the financial industry and what it takes to be successful, and I enjoy the opportunity to see this every day.

At Keystone, I've created a digital welcome folder to make it easier for clients to fill out the information we need to help get them started. It is neat to be able to work on this and improve the onboarding process for new clients.

I find the creative side of marketing to be the most intriguing to me. I love having the chance to work closely with a team and superiors to come up with great ideas to help the business thrive."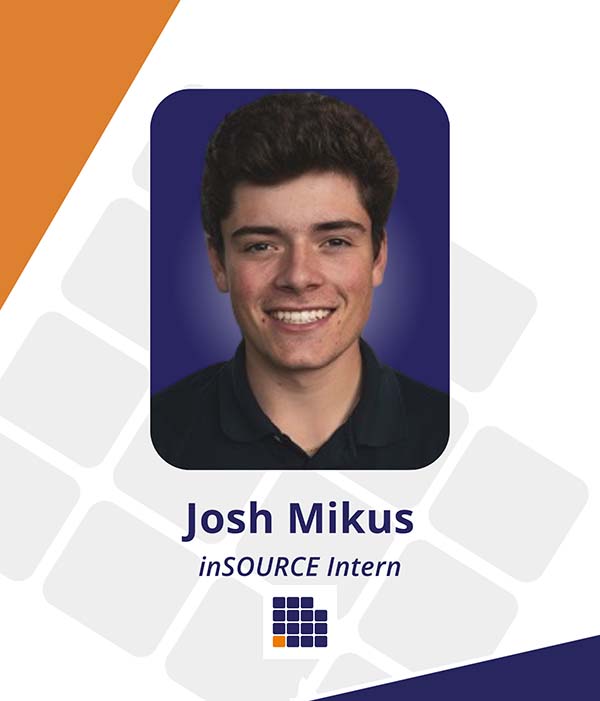 "I will be starting my Junior year at UNL this fall. I am majoring in finance with minors in accounting and informatics.

When I graduate, I plan to pursue my life, annuity, and health license as well as get securities licensed. My internship at inSOURCE Financial Advisors has been valuable to me. I plan to stay with inSOURCE for the remainder of my college experience and join the team following graduation as a financial professional.

My internship with inSOURCE has a major role in my post-graduation goal. In the three months that I have been with inSOURCE Financial Advisors, Wanda Caffrey and the team have exposed me to what it is like to be a financial professional. They have taught me planning techniques, product information, how to use different programs and software, and so much more. This knowledge is beneficial to me as I start to plan what I want my career to look like and the goals I want to set for myself.

The personal connections that you build with each of your clients is, to me, the most exciting part of the job. I also like that every situation is different, and it is the advisor's job to put the correct puzzle pieces together to protect financial security for each client.

Every day, I am able to see how the advisors at inSOURCE Financial Advisors create and engage in their relationships with clients. That keeps me motivated to become an advisor myself and create such relationships with clients of my own one day.